When it comes to beach luxe, where better to look for inspiration than the Indian Ocean's Maldives? With so many superb island resorts to choose from, the beautifully thought-out touches that help to create an indelible holiday can be found everywhere. Here are seven of our favourite features...
1. Personal terrace with infinity pool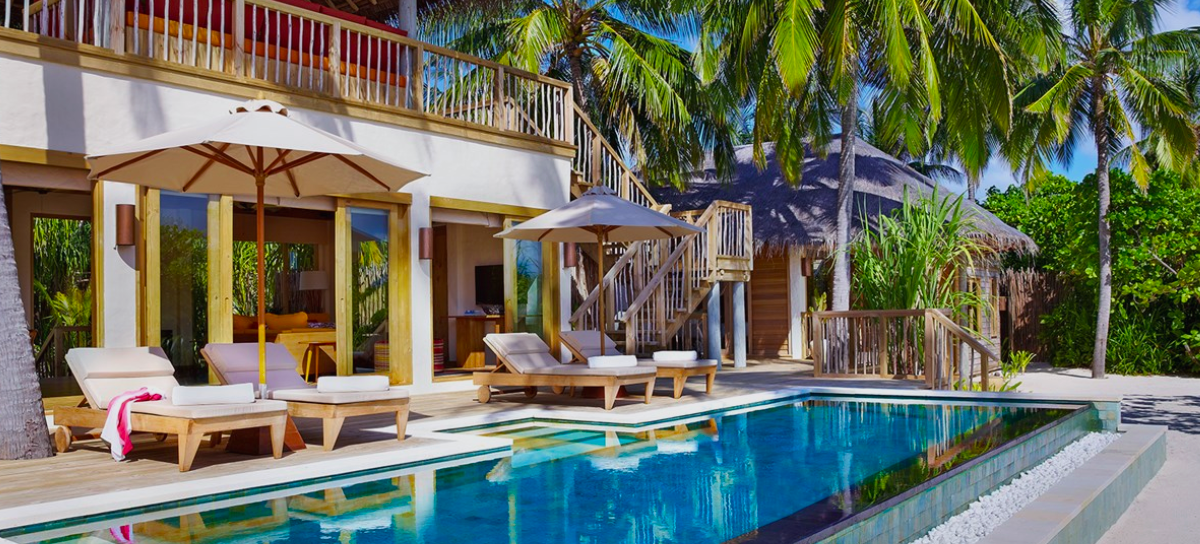 Yes, the Indian Ocean is just steps away, but sometimes it's nice to have options. And surely a luxe holiday is all about the serious decision of whether to indulge in a snack of tropical fruit or a long, cool drink (brought by your butler, of course) from your infinity pool, a sun lounger, a canopied sofa or the sand.
2. Sunset dining by lamplight
Just you, your loved one and the twilight hues of the tropical setting sun, with the twinkling of candlelight around you. Beautifully prepared cuisine, chilled wine and a discreet waiter: it's time to relax and take in the miraculous changing palette of orange, red and gold as it fades to pink, violet and sapphire before night finally falls and the stars appear.
3. Flower-petal bath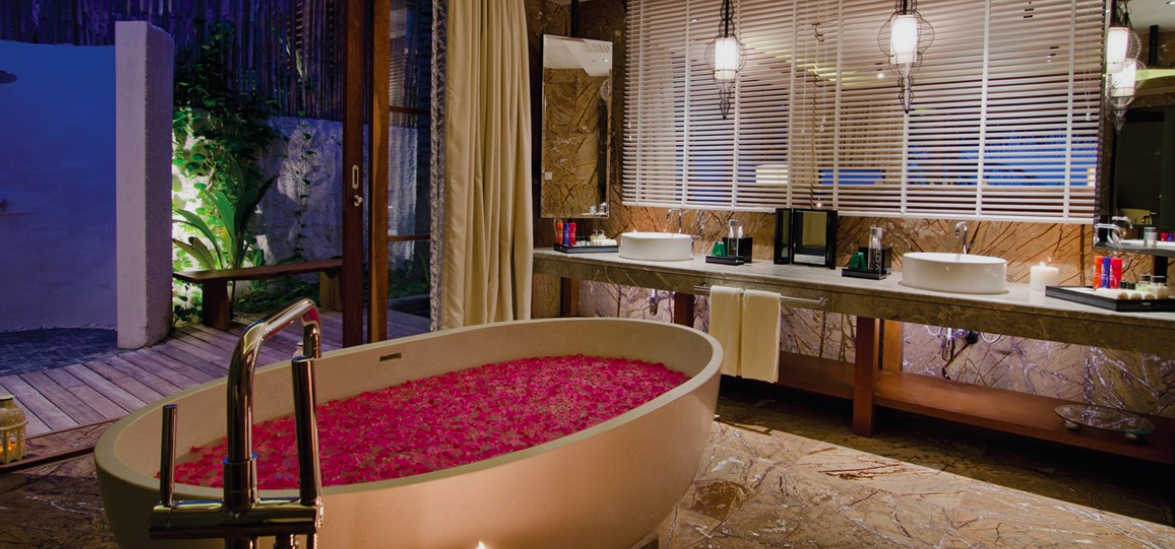 After a long, hard day of swimming, snorkelling, snoozing and sunbathing, it's time to slough off the salt with a gloriously scented soak – preferably in a ultra-large bathtub scattered with petals. There's no rush…
4. Private Island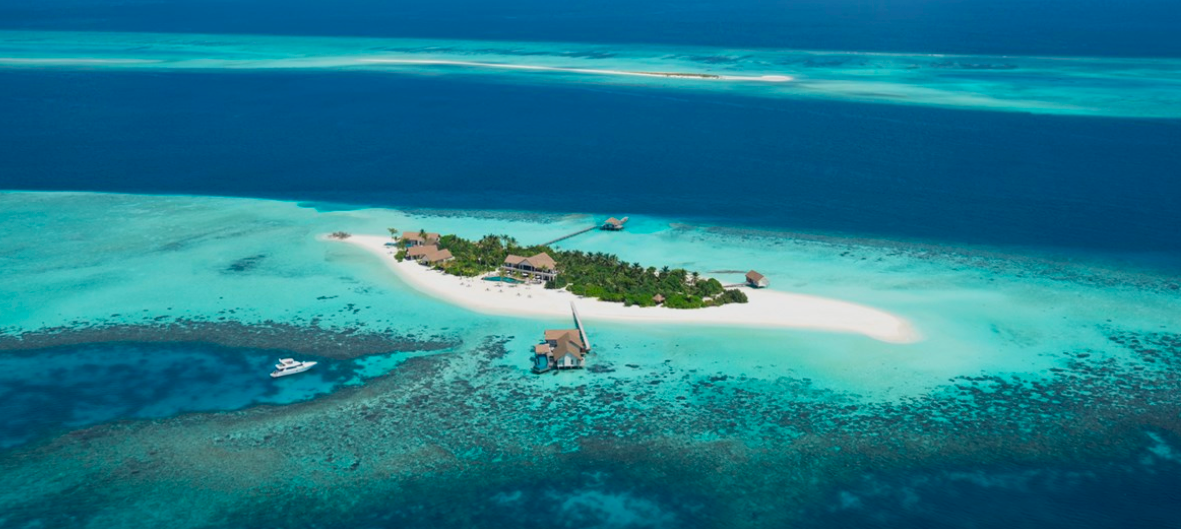 There's one sure-fire way to have full control over who you bump into on holiday – and that's booking your own private island. It's the ultimate beach luxe experience for a special group of friends or family who value their privacy.
5. Sub-aquatic dining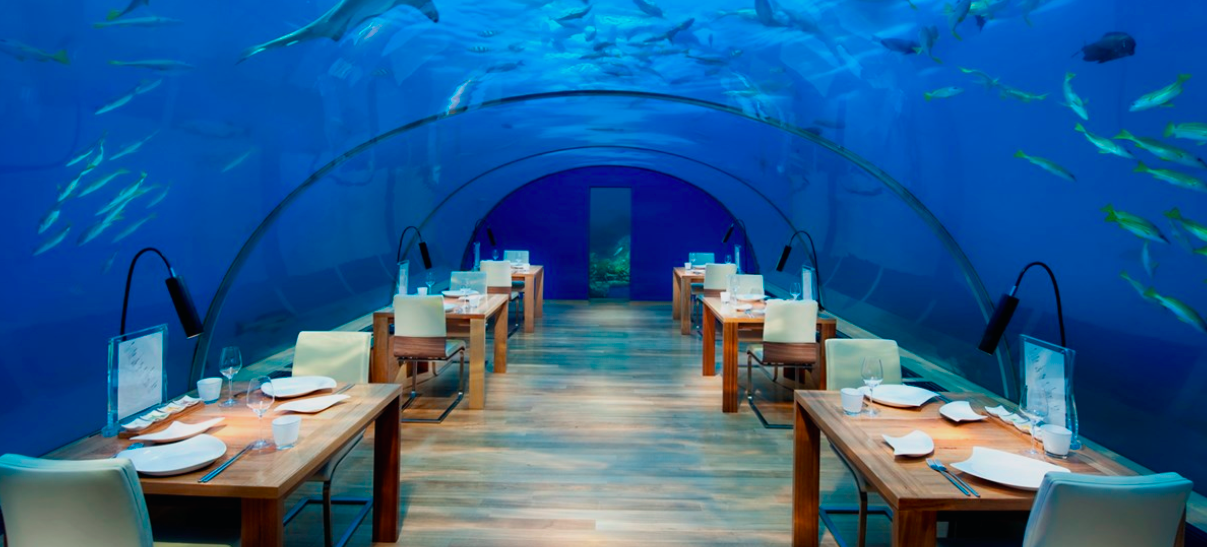 Enjoy a unique otherworldly marine experience and dress for dinner with this decadent sub-aquatic fine dining experience – no wetsuit required. Watch a mesmerising array of tropical fish while you indulge in a gourmet meal at the breathtaking Ithaa Undersea Restaurant, 16 ft below sea level.
6. Ocean view from your bed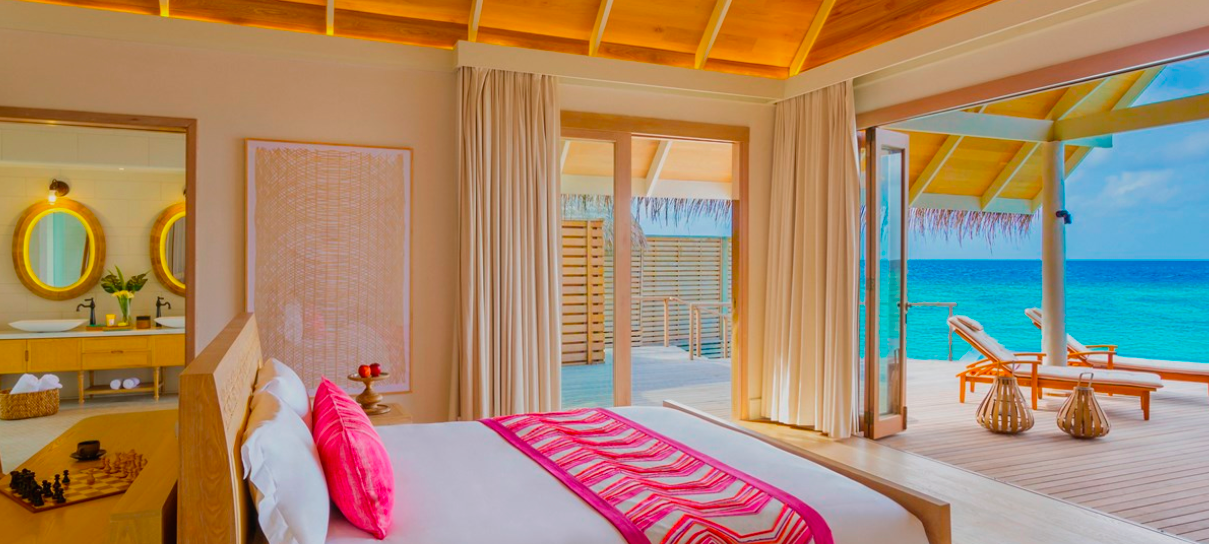 The achingly turquoise ocean views afforded by the Maldives are meant to be savoured. Is there anything more peaceful and restorative than waking up to the sight and sound of the Indian Ocean's crystal clear waves?
7. Barefoot-chic overwater bar
Living the high life Maldivian style is delightfully low-key. Leave your shoes behind and stroll down barefoot to an overwater bar accessible only by boardwalk – there's no better place to curl up and enjoy a cocktail while you watch the sublime sunset.